Do I make enough money to rent an apartment?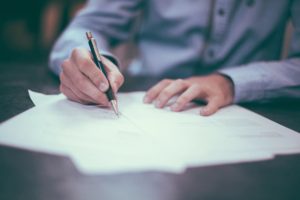 There have been a growing number of news reports and social media articles regarding the rental crisis across America. Monthly rental rates continue to rise as more and more Americans choose to rent long term.
The National Low Income Housing Association did a recent study on how much a person who is employed full time would need to earn in income in order to be able to afford a basic 2 bedroom apartment. This number varied state by state and Illinois was among the highest. Across the nation the number of households that rent has gone up 27% from 2006 to a little over $43 Million households renting in 2016. The National Low Income Housing Coalition characterized the lack of affordable rental housing as a national crisis for poor and middle class Americans of all ethnic groups, in cities as well as rural communities.
Many people choose to opt for shorter-term rentals instead, perhaps due to financial constraints or the period of time spent in a certain location does not warrant a longer contract. Those looking for such properties may want to consider apartments for rent north york which may be ideal for those looking to stay short term. When it comes to estimating the cost of renting a property, many people forget about extra costs such as utilities and insurance. Companies like Paige & Campbell offers renters insurance, so it is worth getting a quote to be able to estimate the expenses more accurately.
What can I afford in rent and how much do I make before taxes?
First things first. We recommend everyone have a budget to help keep them on track with their expenses. However, while your budget may show that you are living within your means a budget is not what is used to qualify you for an apartment. Managed rental communities have set standards for income requirements. Most commonly the requirement is a minimum of 3 times the monthly rent in GROSS (before taxes) household income. There is a cheat sheet below in the form of a basic chart below showing minimum wage for Illinois all the way up to $35/hour that will show you how much you would qualify for in rent with landlords under this guideline.
The second issue is that many clients short themselves when it comes to calculating their gross income. Below you will find a step by step example that you can follow to figure out your gross monthly income.
Example Customer: Josh Jones
Common Mistake: Josh gets paid bi-weekly. He looks at his paystub for the last 2 weeks and sees that under Gross Income it shows $2,000 for that pay period. $2,000 x 2 = $4,000/mo. $4,000/mo x 12 months = $48,000/annual gross income $48,000 divided by 12 = $4,000 monthly gross income which qualifies Josh (under the 3x rule) for an apartment with a maximum rent of $1,333/mo
In this example, Josh actually shorted himself $4,000 per year and here's why
Correct Calculation: Josh is paid bi-weekly and makes $2,000 every 2 weeks. $2,000 x 26 (number of pay periods in a calendar year) = $52,000/ annual gross income. $52,000 divided by 12 (months in a year) = $4,333.33 monthly gross income which qualifies Josh (under the 3x rule) for an apartment with a maximum rent of $1,444/mo – $111/mo difference in the two calculations. $111/mo could be the difference between an apartment you like vs. an apartment you LOVE!
To figure out your correct annual gross income and monthly gross income please use the equations below
Step 1
Hourly Rate x Number of Hours per week x 52 (number of weeks in a year) =

Annual Gross Income
OR
Gross income from your most recent bi-weekly pay stub x 26 (number of pay periods in a year) =
Annual Gross Income
Step 2:
Annual Gross Income (total from Step 1) divided by 12 (number of months in a year) =
Monthly Gross Income
Step 3:
Monthly Gross Income (total from Step 2) divided by 3 =
Maximum Monthly Rent
If you have multiple incomes in your household follow the steps above and add the final figures from Step 3 (Maximum Monthly Rent) together and that will tell you what the maximum monthly rental amount is for the total household income.
As with most rules, there are almost always exceptions. There are a few properties that will consider an income equal to 2 times the monthly rent and others that are looking for up to 4 times the monthly rent to qualify. Additionally, there are government funded properties that have lower minimum income levels that also carry a maximum annual gross income to qualify for.
Please call our office and we can match you with a property that best fits your specific situation. We have listings for everything from affordable basic apartments to brand new construction luxury living.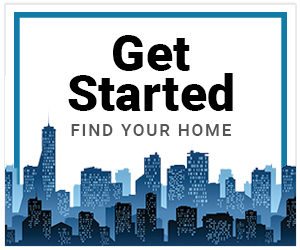 Hourly Rate
Weekly Gross
Annual Gross
Monthly Gross
Maximum Monthly Rent Based on the 3x Rule

*not all apartments require 3x the monthly rent in income.

$8.25
$330.00
$17,160.00
$1,430.00
$476.00
$9.00
$360.00
$18,720.00
$1,560.00
$520.00
$10.00
$400.00
$20,800.00
$1,733.00
$577.00
$11.00
$440.00
$22,880.00
$1,906.00
$635.00
$12.00
$480.00
$24,960.00
$2,080.00
$693.00
$13.00
$520.00
$27,040.00
$2,253.00
$751.00
$14.00
$560.00
$29,120.00
$2,426.00
$808.00
$15.00
$600.00
$31,200.00
$2,600.00
$866.00
$16.00
$640.00
$33,280.00
$2,773.00
$924.00
$17.00
$680.00
$35,360.00
$2,946.00
$982.00
$18.00
$720.00
$37,440.00
$3,120.00
$1,040.00
$19.00
$760.00
$39,520.00
$3,293.00
$1,097.00
$20.00
$800.00
$41,600.00
$3,466.00
$1,155.00
$21.00
$840.00
$43,680.00
$3,640.00
$1,213.00
$22.00
$880.00
$45,760.00
$3,813.00
$1,271.00
$23.00
$920.00
$47,840.00
$3,986.00
$1,328.00
$24.00
$960.00
$49,920.00
$4,160.00
$1,386.00
$25.00
$1,000.00
$52,000.00
$4,333.00
$1,444.00
$26.00
$1,040.00
$54,080.00
$4,506.00
$1,502.00
$27.00
$1,080.00
$56,160.00
$4,680.00
$1,560.00
$28.00
$1,120.00
$58,240.00
$4,853.00
$1,617.00
$29.00
$1,160.00
$60,320.00
$5,026.00
$1,675.00
$30.00
$1,200.00
$62,400.00
$5,200.00
$1,733.00
$31.00
$1,240.00
$64,480.00
$5,373.00
$1,791.00
$32.00
$1,280.00
$66,560.00
$5,546.00
$1,848.00
$33.00
$1,320.00
$68,640.00
$5,720.00
$1,906.00
$34.00
$1,360.00
$70,720.00
$5,893.00
$1,964.00
$35.00
$1,400.00
$72,800.00
$6,066.00
$2,022.00